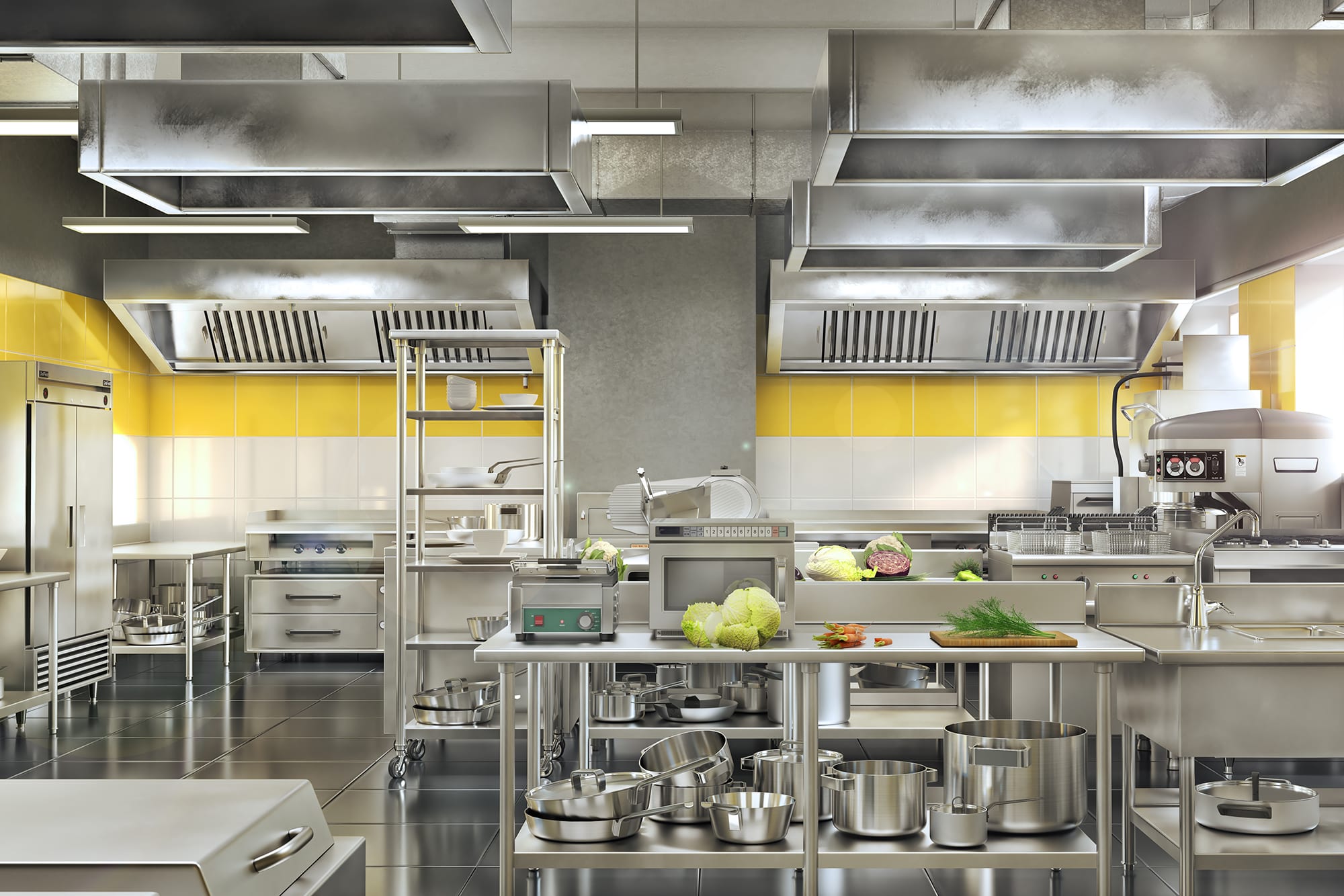 Range Guard Wet Chemical Fire Suppression System
The heart and soul of every dining establishment is the kitchen. 
Restaurants are equipped with ranges, broilers, fryers and a myriad of other high temperature cooking appliances – no other environment demands proper fire protection more than today's modern cooking facilities. 
The Badger Range Guard system is specifically designed for the challenging demands posed by cooking applications. By offering one of the most flexible system configurations in the industry, Badger provides efficient, economical protection for all types of cooking facilities and design layouts. 
Our customized approach allows you to specify the type of detection, control and cylinder sizes to fit your application. 
Investing in a Badger Range Guard system guarantees more than just code compliance – including UL300, NFPA 96 & 17A – it provides automatic, round the clock protection from the devastating consequences of fire.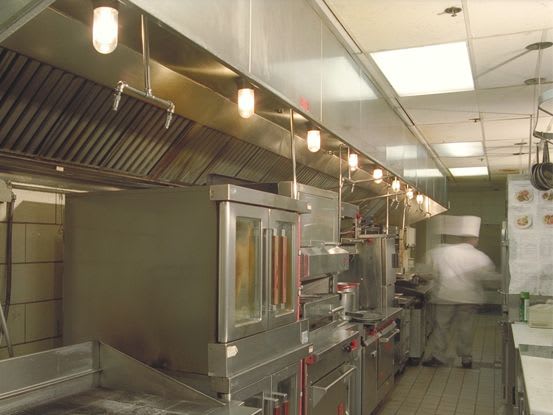 Features of Range Guard
Range Guard has the following key features:
Six temperature heat detectors available for precise hazard specification
Operating and storage temperature 0F (-18C) to 120F (49C)
Valves incorporate pressure gauges for at a glance readiness status
Cylinders can be piped together to minimize installation cost
Wet Chemical Suppression Products
Review our Range Guard (Wet Chemical) products:
​Wheelock 43T Vibrating Bell
​Wheelock Notification Appliance Mounting Accessories
​Microswitch Kits for A+ Control Box
​Range Guard Agent Discharge Nozzles
​Alarm/Release Terminal Type Microswitch
​Combination Remote Manual Release
​1/2 IN EMT Corner Pulley
Range Guard Cylinder Mounting Brackets
​Range Guard Wet Chemical Cylinder Assembles
Electric Gas Valve and Manual Reset Relay
​Heat Detector Links and Housing Kits
​Mechanical Remote Manual Release
​Microswitch Kit, Quick Connect for Universal Control Head
​Wheelock Series CVX/CSX Explosion Proof Bells
​Wheelock Series MB Motor Bells
​Wheelock Series MT Multiton Horns and Multitone Horn-Strobes
Technical
Rapid fire detection with state-of-the-art heat detectors
Removal of heat source as Range Guard system automatically turns off appliances
Immediate fire suppression which quickly snuffs flames and prevents reflash
Quick, easy clean up once appliances have cooled, the agent can be easily wiped away from equipment
Listings Approvals
Listed by Underwriters Laboratories, Inc., tested to UL 300
Listed by Underwriters Laboratories of Canada, tested to ULC/ORD-1254C.6
Conforms to NFPA standards 17A 96
New York City MEA approval
DOT rated steel cylinders
Contact Us
Reach out to Badger Fire Protection's Regional Sales Managers and Customer Service Representatives for friendly, professional support.
Contact Us